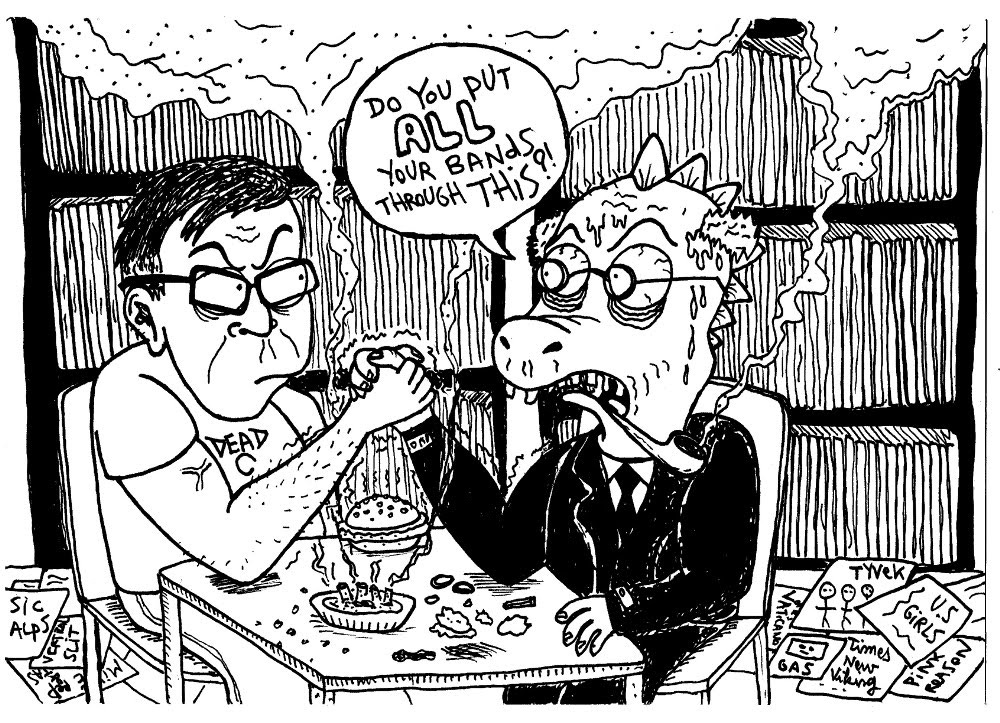 Artwork by Alex Ratcharge
Hello and welcome to our first episode of the Sandpaper Lullaby Podcast!
On our first installment, we welcome Tom Lax, proprietor of the long-running Siltbreeze label outta Philadelphia, an imprint responsible for exposing artists on the outer fringes of underground music unconcerned with fitting into the mold of indie rock or punk such as Brother JT, The Gibson Brothers, Strapping Fieldhands, The Shadow Ring, Tyvek, and The Dead C. Listen as we discuss the origins of the label, his discovery of bands such as The Dead C and Harry Pussy and where Siltbreeze stands in the present day. Trust us, it's a helluva listen!
PLEASE FEEL FREE TO SHARE THIS EPISODE ON YOUR SOCIAL MEDIA PLATFORMS AND GET THE WORD OUT!
WANNA SPONSOR THE POD? GET IN TOUCH!
Thanks to Tom for sitting down with me and Eliot Muka for his production work on this episode. Come back in two weeks to hear our episode with Ari Katz of Lifetime, Zero Zero and Beach Rats.
WANNA HEAR THE UNCUT INTERVIEW WITH TOM? BECOME A PAID SUBSCRIBER TO THE NEWSLETTER!